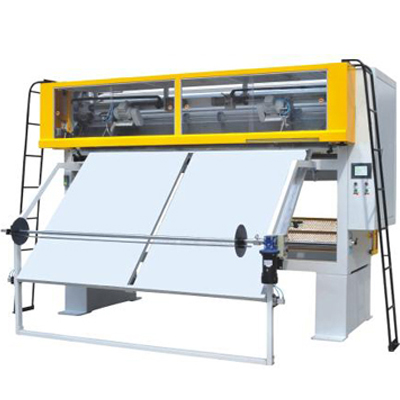 SS-C Quilting Panel Cutting Machine
1.
Plc control and touch screen for easy operation.
2.
Encoder setting of panel lengths for your own dimension cutting.
3.
Air sharpening device to maintain cutting blades ,air material pressing system and air material pulling system to press and pull material automatically.
4.
Auto working table and width adjustable design for precise length.
5.
Stable ,vibration free operation with low noise and high efficiency.
6.
Machine is capable of cutting quilted panels ,borders,trimming sides or material rolling.
7.
Designed to work with SS-2500,SS-YS quilting machine or on its own.
8.
Computer controlled panel cutter.
9.
Infrared setting of panel lengths for accurate panel cutting,safe in operation.
10.Reliable border feed and cutting mechanism.